Invokana Ketoacidosis & Other Side Effects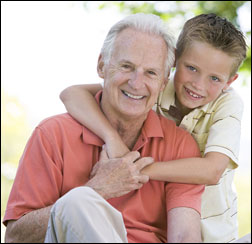 Invokana is a pharmaceutical drug that is now known to cause serious and even fatal side effects. Usde to control glucose levels in patients with Type II diabetes, Invokana works by blocking the normal function of the kidneys and allowing excess glucose to leave the body through the urine. However, experts now question how effective Invokana is at controlling glucose, and also warn of the risk of a number of serious side effects.
Invokana side effects include ketoacidosis, kidney problems, cardiovascular problems, and bone fractures, among other health conditions. Patients were not warned of the risks posed by Invokana and have suffered serious health problems at no fault of their own. Our current knowledge of Invokana complications is based on adverse event reports from patients and doctors.
Ketoacidosis occurs when ketone or acid levels are elevated.  Ketoacidosis is a toxic chemical imbalance commonly known as a blood acid problem. This medical condition requires medical treatment. If left untreated, ketoacidosis can be fatal. The FDA warned of the risk of ketoacidosis in 2015.
Invokana reduces the body's blood glucose level by hindering the normal function of the kidney and allowing glucose to exit the body through the urine stream. Patients have reported kidney problems and even kidney failure as a side effect of Invokana.
Bone fractures and a decline in bone density are another side effect of the drug. An FDA warning issued in September of 2015 highlighted this problem. the potential for broken bones while taking Invokana has been the subject of an FDA investigation which was launched when the drug was first approved in 2013. In other words, this side effect was suspected when the drug was approved but was not confirmed until two years later.
Reports of cardiovascular problems such as heart disease, heart attack and stroke have also been reported in conjunction with Invokana.
When serious and life threatening side effects are associated with a drug such as this, medical professionals start to question whether the drug's dangers are worth its benefits. Several doctors have publicly questioned whether Invokana should be still in use, including Dr. David M. Nathan of Harvard Medical School. Noting that Invokana is also more expensive than its alternatives, Dr. Nathan points out there is no clear evidence showing Invokana is more effective than other drug options.
FDA Invokana Warnings
Two FDA Invokana Warnings were issued in 2015, providing information to doctors and other medical professionals as well as consumers about documented risks now associated with Invokana. While Invokana is still available for use in the United States, the contents of the Invokana FDA warnings certainly is cause for concern regarding the overall safety of the drug. And the fact that premarket safety studies were not conducted to determine these risks ahead of time leads consumers to wonder what other problems Invokana may cause.
The first FDA Invokana warning, issued in the spring of 2015, warned of the potential for a blood acid imbalance known as ketoacidosis. Ketoacidosis is a serious health condition that can be fatal if left untreated. Patients who experience symptoms of ketoacidosis while taking Invokana should seek immediate medical care.
In September of 2015, the FDA issued a second Invokana safety communication, this time warning of the risk of bone fractures and diminished bone density caused by Invokana. When the drug was first approved for use in the U.S. In 2013, federal regulators required the launch of five safety studies, one of which focused on the risk of broken bones from Invokana. The recent warning confirmed the threat of bone problems from the drug.
Drug Company Did Not Warn Consumers of Invokana Side Effects
People who have already suffered from Invokana side effects did so at no fault of their own. Neither doctors now patients were warned of the potential for serious health problems from taking this drug. When large corporations profit at the expense of consumer safety, it is our steadfast belief they must be held accountable.
Invokana is projected to bring Janssen Pharmaceuticals $468 million in annual sales by 2016. Janssen is a subsidiary of the multinational giant Johnson & Johnson. J&J and its subsidiaries have been responsible for a string of dangerous drugs and major product recalls in the past decade including problems with Tylenol products, power morcellators, Xarelto, Risperdal, pelvic mesh, and AccuVue contact lenses, among other products.
Legal Representation for Invokana Ketoacidosis, Kidney Problems, Bone Fracture, Heart Attack and Other Problems
If you or a loved one has suffered from a side effect while taking Invokana, you qualify for a free case review with our attorneys handling national Invokana claims. We are deeply concerned about the information coming forth on Invokana side effects. Based on Janssen's track record of unsafe medical products, it is clear the Johnson & Johnson and its subsidiaries have made choices that palce profit ahead of consumer safety.
Individuals and families who have been harmed by Invokana can take legal action both to recover damages they have suffered and to ensure the companies are held accountable. Working on a contingency basis, these attorneys never charge any legal fees unless they win on your behalf. Aware of the very grave nature of Invokana lawsuit claims for serious injury and wrongful death, our attorneys have committed their firm's extensive resources to providing the best Invokana attorney representation.
More information on Invokana Side Effects can be found at The Onder Law Firm's Invokana ketoacidosis website at www.invokanaketoacidosislawsuitcenter.com.