Diabetics Taking Actos Face Bladder Cancer Risk; Thousands File Actos Bladder Cancer Lawsuits
Actos (pioglitazone), the diabetes drug marketed by Takeda Pharmaceuticals, has been found to significantly increase a person's risk of developing bladder cancer. The FDA warns that patients who take the drug for as little as a year face a much higher risk of developing bladder cancer than the general public. Bladder cancer is a serious disease, and can be fatal if it spreads to other parts of the body. Actos has not yet been banned in the United States as it was last year in France and Germany, but physicians and diabetes patients have been recommended to seek alternative therapies whenever possible. At its peak, Actos garnered roughly $6 billion in annual sales, and critics speculate that the drug has not been recalled because Takeda Pharmaceuticals still stands to profit off its sales. During 2010 alone, more than 2 million prescriptions for Actos were filled in the United States. Based on how many people have taken the drug, Actos safety attorneys expect Actos safety lawsuits to number in the thousands in the coming years as more people link their bladder cancer diagnosis to the drug.
Actos Bladder Cancer Lawyers Conduct Early Discovery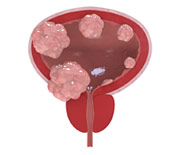 Actos was available to American consumers for over a decade before any warning about bladder cancer risks was issued. However, Takeda Pharmaceuticals has received reports of Actos bladder cancer for much longer, and early research results reveal that Takeda researchers had an inkling of the bladder cancer risk long ago; the link between Actos and bladder cancer was shown in animal testing that began more than a decade ago. The first FDA Actos warning was issued during 2010, stating that patients who use the drug for two or more years are at a significantly higher risk for developing bladder cancer. Then, in 2011, the FDA heightened the alert, saying Actos significantly increases a patient's risk of developing bladder cancer after only one year of use. There is good reason to think this warning may be further amended in the future; some patient reports show that bladder cancer has been diagnosed within a mere month of taking the drug, and there is also evidence to suggest that higher doses of the drug lead to a higher bladder cancer risk.
Detection and Treatment of Actos Bladder Cancer
Bladder cancer is a serious disease that causes significant suffering and can result in death. If the cancer is detected early enough, it is considered treatable, but recurs at a high rate even if initial treatment was initially effective. When not detected early, bladder cancer can be deadly; fewer than half of people with Stage III bladder cancer will be cured, and treatment is not considered possible if a patient's cancer has progressed to Stage IV. Symptoms of bladder cancer include blood in the urine, frequent urination, pain upon urination, recurrent urinary tract infections, as well as abdominal and back pain.
Diabetes patients who have taken Actos and then developed bladder cancer may wonder if the two are linked. The exact cause of bladder cancer is unknown, but has also been traced to exposure to certain chemicals. A doctor will examine the patient's medical history to see if there are any other risk factors for developing bladder cancer. Taking Actos for as little as a single year can vastly increase a person's risk of having bladder cancer, and doses of 28 mg or more are considered particularly dangerous in this regard.
Actos Bladder Cancer Lawsuits
Public health specialists have speculated about Takeda Pharmaceuticals' long delay in warning the public about the risk of bladder cancer associated with Actos. Some believe the company focused their research on the potential linkage between pioglitazone and cardiac problems. Other prominent drugs used to regulate blood sugar levels in type 2 diabetics cause heart disease. Perhaps an emphasis on cardiac research distracted the company from the other risks Actos poses. But others suggest Takeda Pharmaceuticals may have kept the Actos bladder cancer risk under wraps in order to profit off the drug for as long as possible. It's unthinkable that a company working to promote health could knowingly expose millions of Americans to a serious disease like bladder cancer, but that may have been the case.
More information on Actos bladder cancer can be found at The Onder Law Firm's Actos bladder cancer website at www.actosbladdercancerlawsuits.com.