Bard IVC Filter Complications and Side Effects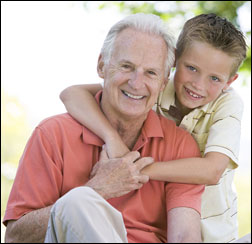 The Bard IVC Filter is a medical device that is implanted in the Inferior Vena Cava, the vein returning deoxygenated blood to the right atrium of the heart, as a method of preventing recurring pulmonary embolism, which can be life-threatening.  Bard IVC Filters, manufactured and sold by the medical device giant C.R. Bard, Inc., are retrievable medical devices, meaning that it is not meant for permanent, or even long-term placement in a patient's circulatory system.   The FDA first approved retrievable IVC filters in 2002 with the approval of the first generation Bard retrievable IVC filter under a 510k Fast-Track approval process, which does not involve any clinical trials or safety testing.  Notifications of complications and problems with this device were recorded in 2004, with reports of the metal struts breaking off and causing a number of internal injuries that required surgery, with some resulting in death.
FDA Bard IVC Filter Warning
Despite the severity of the issues reported, no major IVC Filter Warnings were issued until 2010, after the FDA had received more than 900 negative reports under its Adverse Event Reporting System.   At that time the FDA issued an official warning that serious injuries and deaths had been associated with fracture, migration and perforation relating to Bard IVC Filter implantations.  The FDA updated this warning in 2014.  In addition, C.R. Bard, Inc. received multiple warning letters from the FDA regarding the Bard IVC Filter and the company's handling of the product.
Despite Lack of Approval, Bard IVC Filters Have Been Used for Long-Term Implantations
A primary concern over the safety of the Bard IVC Filter is the duration for which it remains implanted in a patient.   The device was designed and approved for short-term use, not as a long-term or permanent treatment.   The FDA's updated Bard IVC Filter Warning, which was issued in May of 2014, expressed concern that IVC Filters are not always removed once the patient's risk for pulmonary embolism has abated.  Medical research showed that the risks of serious complications began to increase just 30 – 55 days after implantation in many patients.   These complications include thrombosis (coagulation leading to blood clots), perforation of the blood vein in which it was implanted and recurrent pulmonary embolism - the very condition the IVC Filter is meant to treat.
Despite the gravity of these side effects, the market share of the Bard IVC Filter went from just 12% in 2002 to 42% by 2012, helping the company become the medical device behemoth it is today, with over $3.3 billion in annual sales for 2014.
Bard IVC Filter Legal Representation
The Onder Law Firm is offering free consultation to persons, and their family members, who have had a Bard IVC Filter implanted, regardless of whether complications have yet occurred.   We are deeply concerned about the safety of this device and that the company behind it was aware of the increased risks it posed and sought to minimize those dangers to the medical community, prospective patients and federal regulators.   C.R. Bard has a history of conducting business without the level of integrity we expect, and should demand, from companies engaged in the public health industry, such as the settlement it reached over allegations of submitting fraudulent Medicare claims and paying kickbacks to both health care professionals and consumers.   It recently announced a $200 million settlement for complications arising from surgical mesh the company manufactured and sold to treat pelvic organ prolapse.   We believe that companies such as C.R. Bard, Inc. must be held accountable.  All Bard IVC Filter attorney consultations are completely confidential, free of charge and without any further obligation.  Bard IVC Filter claims and lawsuits are handled on a contingency basis, without any up-front fees and we only receive compensation if and when we are able to secure a settlement on your behalf.
More information on Bard IVC Filters can be found at The Onder Law Firm's Bard IVC Filter website at www.bardivcfilterlawsuits.com.