Many Baby Products Intended to Keep Babies Safe Actually Cause Serious Harm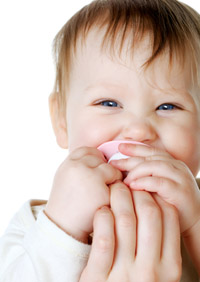 Having a new baby means acquiring important baby gear, essential and useful items that are intended to aid parents in caring for their infant and keeping a new baby safe. Unable to recognize risk or maneuver away from dangerous situations, babies are naturally at risk for accidents. No parent can monitor their child every moment, and we rely on items such as cribs, play yards and baby monitors to help us keep young children safe. Sadly, some baby products have design and construction flaws that can result in serious injury and even death to infants and toddlers. Young infants are particularly vulnerable to suffocation, while more mobile toddlers are prone to accidents related to falls and strangulation. Baby products that have a hazard for entrapment are dangerous for young children of all ages. Read the information below, compiled by baby product safety lawyers, for specific information about dangerous baby products.
Baby Cribs
Of all the products available to expecting parents, a crib is among the most basic and essential. Sadly, it is also the site of many serious and life-threatening accidents. In a recent study, the American Academy of Pediatrics reported that roughly 10,000 accidents take place each year involving babies and sleeping furniture like cribs and bassinettes. The majority of these accidents occur in cribs, with the most common types of crib accidents including entrapment, suffocation, strangulation and injuries related to falls. Problems with drop side cribs have been widely publicized in recent years, but the Consumer Product Safety Commission stipulated new safety regulations for the construction and design of all cribs that went into effect in 2011. Over ten million cribs have been recalled since 2009, but only after thousands of babies have suffered injuries and many have died. This section offers detailed information about what the most common baby crib dangers are, where to report a baby crib accident, and how to contact a crib safety attorney.
Baby Monitors
There are many different types of baby monitors, including audio, video, movement and even heart monitors. All of these are intended to aid parents in ensuring that their baby is safe, even while sleeping in a remote part of the house. Seven confirmed deaths to babies have led some manufacturers to recall baby monitors, and the Consumer Product Safety Commission has issued a warning to parents about the proper installation of baby monitors. Read this section to learn about how to keep a baby safe from monitor hazards, what the CPSC recommends for monitor safety, where to find a baby monitor safety attorney and what happens in a baby monitor safety lawsuit.


Crib Bumper Pads
Originally designed to prevent babies' heads and bodies from getting stuck between crib slats, crib bumper pads have also become a popular part of nursery décor. However, with new regulations that require crib slats to be placed closer together, bumper pads no longer serve a safety purpose. In fact, many groups now advocate against the use of crib bumper pads because they pose a risk to infants and young children. While no one knows exactly the causes of Sudden Infant Death Syndrome (SIDS), soft and loose crib bedding including pillows, blankets, stuffed animals and crib bumpers have been identified as factors that can increase the risk of suffocation to young babies. The ties on crib bumpers also may be a strangulation hazard for older babies. Read this section to learn about what risks are associated with crib bumpers, where to report a crib bumper accident, and how to find a crib bumper safety lawyer.
Play Yards and Play Pens
Play yards and play pens are commonly used as a stand in for a crib at grandma's house, in day care centers and in hotels. Similar to cribs, design and construction problems with play yards and play pens result in serious injuries and even fatal accidents far too often. The Consumer Product Safety Commission estimates that 2000 injuries and 10 deaths occur each year as a result of play yard accidents. Hazards related to play yards include choking, entanglement, entrapment, and suffocation, including injuries related to product misassembly, falls out of the play yard, or untimely collapse of the play yard. This page explains why close to 2 million play yards have been recalled in the past five years, where to report a play yard accident, and who to contact to speak with a play yard safety lawyer.